Personal Information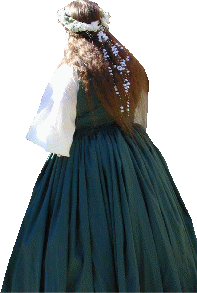 d
I used to live in Toronto and worked as a writer for Network World Canada, a biweekly magazine on computer networking. However, I now am married to Corran Webster and reside in Las Vegas (which is a very hot place where things often melt). I recently worked and volunteered for a Nevada-based environmental group called Citizen Alert, but left when they changed direction to become focused solely on the Democratic party.
I am still a Canadian citizen, and always will be. I am considering obtaining dual citizenship so I can vote on the issues on which I am so busy being an activist. However, I'm forever Canadian, so please don't call me an American.
I am 31 years old and have Highest Honours bachelor degrees in Journalism and Anthropology from Carleton University in Ottawa. More details on my past and present affiliations can be found on my history page. I have completed my first novel, which was published in October, 2003.
Here's a caricature of me done at Comdex in 2001:

d
---
Use this link to view this page with my preferred colour and font settings.
Page last updated January 6, 2004.
Email me at kimberly@kimberlychapman.com
---
If you want to receive notification of updates on any portion of this site, simply enter your email address here and click/select the button to enter. You will be required to sign up for a free Yahoo! account to complete registration. Please note that Yahoo!'s privacy policy and other management are outside of kimberlychapman.com's responsibility. Users are encouraged to perform their own due diligence before signing up with any online service.
To find out more about the list or read messages without signing up, please visit the Yahoo! page for the kimberlychapman updates mailing list.
---
For more information on what these tags mean, please see About KimberlyChapman.com.